After working on creating a book for an art journal that failed (I wanted to use canvas as the cover and just make it kind of messy and imperfect and it was mostly okay but I sewed it weird and it won't stay together)…I decided to work on canvas!
I had this canvas sitting around for a while and the butterflies (acrylic lift) also sitting around for a while. So I just decided to do it finally.
Scanned Image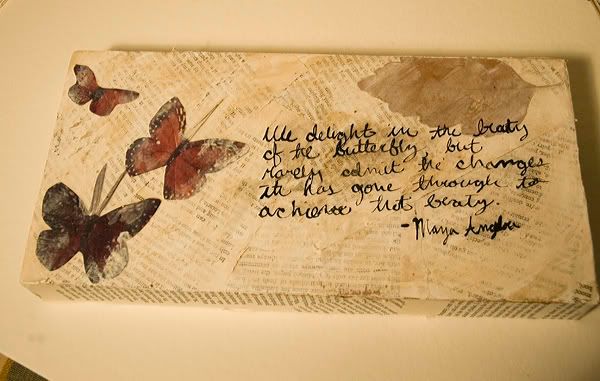 I used pages of a book (I'm in love with the look of it.

Finger painted with white paint, sanded it and glued the butterflies and leaf on then put a little more white paint on top of those to blend them in.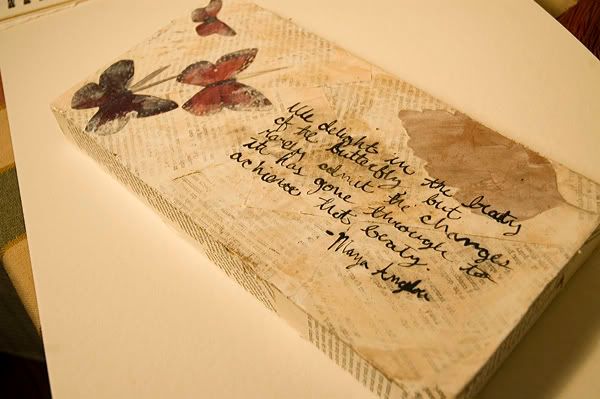 And used calligraphy pens to write a quote from Maya Angelou that I used in a Thoughtful Thursday post. And finally added a light wash of watercolor on top of everything.

Not sure what I'm going to do with it yet but I actually like it!



Happy Weekend! (I will try very hard to do a 10 things I love Sunday post this week!)