1. I'm not usually a fan of wallpaper, but these are very beautiful.


(found via Design*Sponge. Wallpaper by MissPrint)
2. Chocolate Peanut Butter Bars. This looks delicious. I must make them.


(recipe at The Parsley Thief)
3.The Universe. I know, this is in my list a lot but I just can't get over how beautiful the stars are.


(Victorvonsalza. Click on the image above to see it full size)
This one is my newest wallpaper on my computer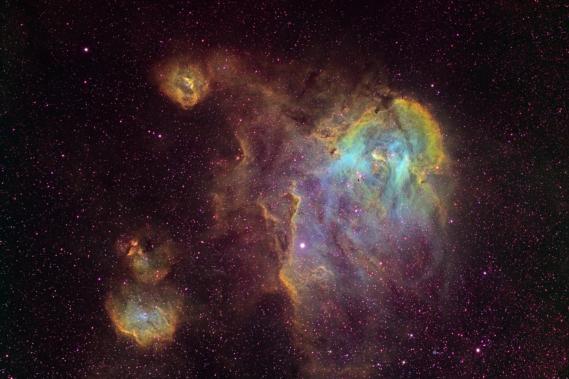 (Star Shadow Observatory)
4. 100 Books You Must Read
I love these kinds of lists, there are a ton out there, this was the one I stumbled on this week.


(image via 100 Books You Must Read)
5. Star Wars.
Star wars is also on my list a lot I know. But I love it.
This week I found cookies


(weheartit)
And a C-3PO cake pan. I'm trying to find more star wars cake pans, if you know of any please send me a link


(Amazon)
6. Melissa Moss artwork.


I want one of every single painting she has listed on her site. Someday…when I own a house, I will buy a bunch to decorate it
7. Silent World by Michael Kenna.
I think these are amazingly beautiful.

There are a ton more photos on the site, so please take a look.
9. Tattoos. I really want a new tattoo.


(all on weheartit)

10. I want to live right here.