I've mentioned that I've become a very nocturnal person in a previous post I believe.
I've always been a night person but it's gotten very extreme since school ended, I have no one to come wake me up and no job so staying up all night and sleeping all day just happens.
Sometimes I'm more productive at night, so it's helpful. Creatively anyways, I never clean at night tho.
Anyways.
Last night you can see that my new blog design went live! EEEK! I think I might love it?
What do you think?! Tell me please!
Also after the blog was live, I was sitting here with not much to do, not in the mood to write or paint (and I just finished reading Harry Potter 7 last night!) so I did this…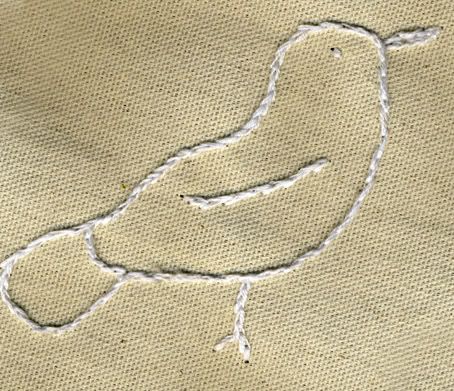 I've never done a lot of embroidery and I've been wanting to a lot recently.
It's very relaxing and meditative to just sit and sew, don't you think?
Anyways…this is really the first thing – object, animal, actual shape – that I have ever embroidered. I know it's not perfect but I'm pretty pleased.
I need to think of some new and cute designs to try out and practice more.
Also I really love the look of the white thread on the canvas, what do you think?
(ps- I wrote this post at 3:30 last night and by the time it gets posted I may or may not still be awake. Yesterday – today? – I went to bed around noon! Have a good Thursday everyone

)