I really love chairs, not sure why but I think there are so many beautiful chairs out there. And there's so much variety!
Here are some I found and wanted to share with you all


(via design*sponge)

(via design*sponge)

(via Ohdeedoh)

(via design sponge)

(via ink and spindle)

(via desiretoinspire)
Now my all time favorite chair style is this: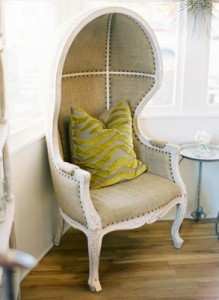 (via Jose Villa and Enjoy Cupcakes)
I can't find a chair like this to buy ANYWHERE! Do any of you know of somewhere I could find it? Or if this type of chair has a name?
Do you have a favorite style of chair, or another beautiful chair to show? Post it in the comments!