I posted about wanting to own some cute sweaters and today my FH and I went to Goodwill! I wasn't expecting to buy anything but we got there and they had cute holiday (and normal) sweaters! '
I was trying on some of the goofy holiday sweaters, so fun! Not sure if I can pull them off or not, but I liked this one:


Unfortunately, I didn't buy it but what do you think?
And I tried this one: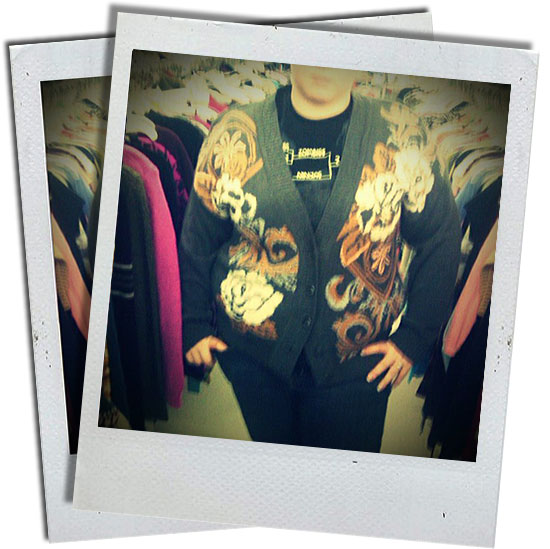 It's hard to see but it's gray with white and gold-ish flowery design on it. I bought it! So happy!
What do you think?
Can I pull off the sweater look? (I prefer button up ones!)
Should I go back for more?
(ps- thanks to all those who replied for my pen pal request! I'll be emailing you all later this week! And if you want to be my pen pal too just check out the original post)
♥