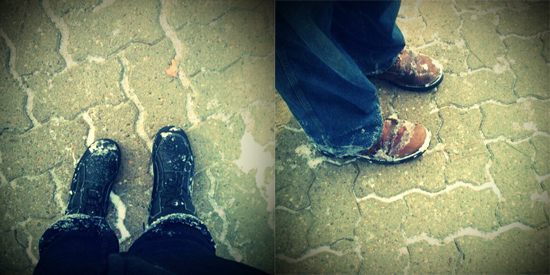 I bet you do.
We all love knowing secrets, right?
I've been hinting for a few weeks about a super secret project I've been working on and how exciting it is. Well, I think it's finally time to reveal what my project is.
Ready?

My fiance, Scott and I are starting a joint blog!
We've been working on it for a few months now. Making the blog itself (coding, coding, coding!), working on posts and all kinds of ideas.
The new blog is a lifestyle and travel blog by a 20 something couple who write about adventures, treasures and love.

The new blog will be launching March 28th! And in honor of the new blog I thought I would do something fun here and have next week (March 21st – 25th) will be "Outdoors Week" here at Like a Bird. All the regular posts (weekly tips, I'm Obsessed! and Photo Friday) will be happening but every post will be about travel, nature camping, thrifting or love.
So be sure to stop by and I'll be sure to put up a new announcement when the blog is live on March 28th as well! (also, if you want to guest post on our new blog, contact me!)
(just as a note: I will still be posting here at Like a Bird. This blog is my baby and it won't be going away anytime soon! This new blog with Scott gives me an opportunity to blog about things that don't always go with the themes I talk about here. It's giving me an opportunity to expand and do something new. But it won't hinder Like a Bird in any way, neither blog will take priority over the other, don't worry! Content here will not suffer. )
♥