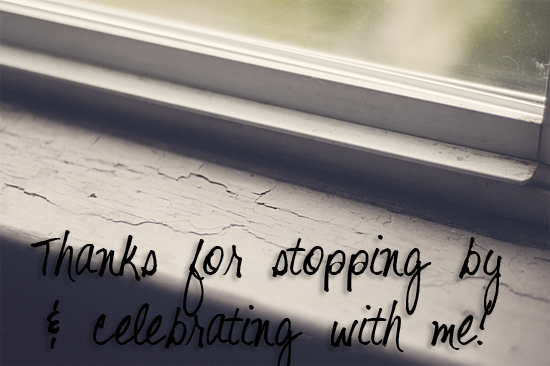 I had soo much fun today! The guests posters/posts for today are some of my favorite that I have featured here before.
I hope you enjoyed the party too!
Here is a little index of all posts from today:
1- 500 Posts and Counting
2- Guest Post: Making Sun Tea by Kristin
3- Blog Design Giveaway
4- Guest Post: Future Travel Plans (and other sorts of escapes!) by Scott
5- Inspired by Ellie Niemeyer
6- Guest Post: What I've Learned About Blogging by Angie
7- Summer Party
8- Guest Post: Helen Keller & Inspiration by Melissa
9- Coffee Filter Flower Tutorial
10- The Next 500 (and Beyond)
♥Here's to the next 500!