I really like to have my desktop wallpaper something pretty each month. I love to have a little calendar so I can glance at it quick. This month, I couldn't find one I really liked so I decided to make one myself. (where do you get your desktop wallpaper btw? I like something artsy, by an artist or designer.)
I got the flower graphics from HERE, changed the colors a bit, picked the colors out and made the little calendar.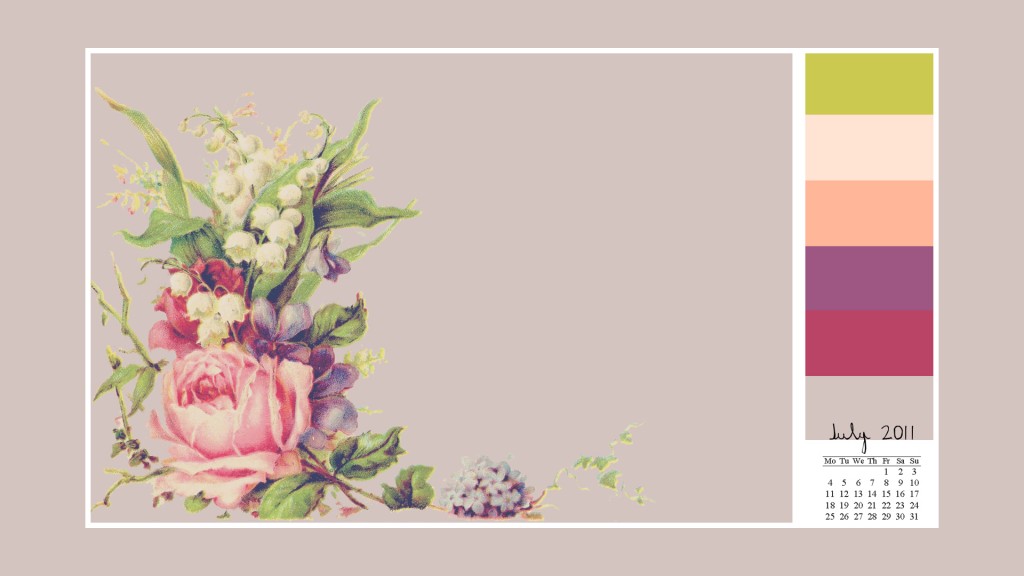 ( size 1920×1080)
Click HERE or on the picture above for full size.
♥Let me know if you're using it/what you think! Maybe I'll keep making them each month if there is interest!