Morning all!
I've had a few of you mention you would love to own some of my art/prints and that always makes me blush and super happy! I've sold work before on etsy but right now in my life, I need something simpler.
Enter…Redbubble!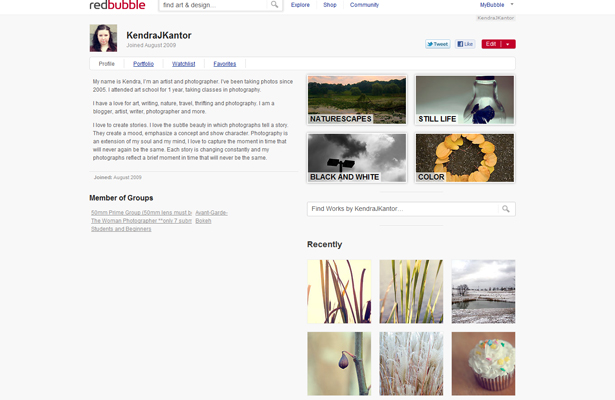 This past week, I've spent some time, updating my page and uploading lots of work from the last year or two. The prices are really reasonable (I might raise the prices later, but even if I do, they won't go up too much!) and you can buy the my photographs as greeting cards or postcards, a photographic print, a mounted photograph, a laminated photograph or a mounted photograph! Lots of options!
Be sure to check out my page, browse my gallery and spread the word to your friends!
If you remember a photo of mine you always loved but don't see for sale, contact me and I'll put it up for you!
I have also put up a little slideshow with all the work for sale in the side bar, I'll try not to post about new work there every week so be sure to check out the widget instead!