This month on my Monthly Tips I wanted to re-visit another topic I've blogged about in the past. I originally wrote up 10 tips on art journaling for Angie's blog Lariats and Lavender last year sometime and with her permission I've expanded upon that original post.
It can be really overwhelming to start art journaling, because really…where do you start? Well I hope these tips will help those just starting on the path of art journaling and even those who are a bit further along in the journey.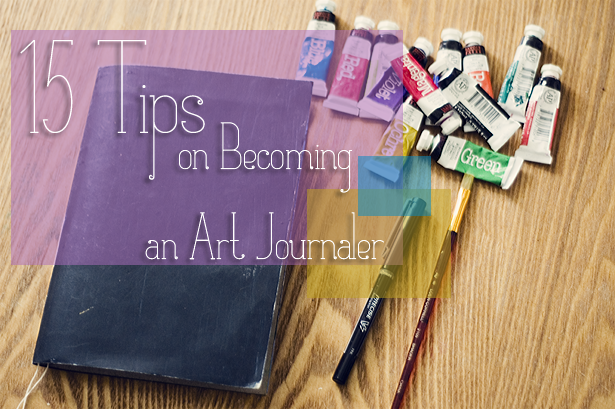 1- Art Journaling is personal.
Art journaling is almost like a diary. It's a personal sketchbook that you can use for whatever your heart desires. And that means that it's one of the most personal types of art you can create. When using your art journal as a diary (versus a visual diary of your day), you can pour your heart out onto the page. So be honest and truthful with yourself. Feel free to reveal secrets, goals, plans that you aren't ready to tel the world. Experiment and fail, or succeed. Just remember, you don't ever have to show anyone.
2- There is no right or wrong.
I've gotten stuck in this myself before. Worrying because my spreads didn't look like the journals I was seeing pasted all over the web and in fabulous magazines. But you know what? That's okay. There's no one way to use your art journal. Use it as a memory book and paste receipts, ephemera or photos from your day inside. Use it as a visual diary and let out all your emotions onto the page. Use it as a experimental sketchbook for techniques you've always wanted to try. Use it to keep quotes, poems, artists, bands…things you want to remember. Sketch from real life. Use just words, or just paint, or just pen. Any medium, technique or purpose is right and just because your page is different from others doesn't make it wrong. It makes it you.
3- Don't be afraid to fail.
The best part about art journaling? You can try any technique or medium you want and if it doesn't work, you never have to show anyway else. Better yet? You can just gesso over the page and start over again. One of the great things about art journaling is experimentation and remembering that it's okay to fail.
4- You don't need any fancy supplies.
Nope. Not one bit. I've seen people do beautiful, magical things with a lined composition book and pen. My go to supplies are a handmade journal, watercolors and tech pen. That's it. Nothing fancy. Don't let your lack of current supplies (or money to buy new supplies) deter you from starting an art journal.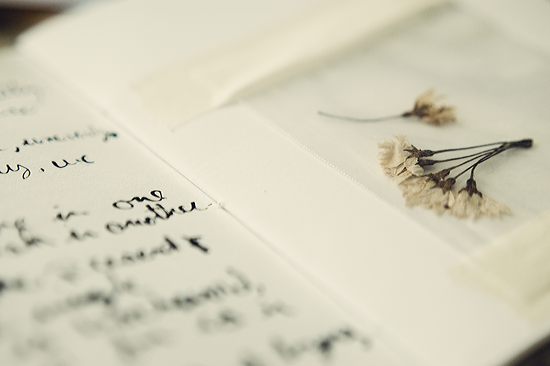 From my 21 Days In My Sketchbook Project: Day 2
5- Utilize prompts.
When you are first starting, sometimes it's hard to know what to journal about. There are a lot of prompts out there on the internet, and also lots of art journaling classes around too. Check out Janel's 30 Day Journal Challenge, Browse the Digital Library on Art House Co-Op, read through Tammy's posts about Kick Starting Your Art Journal, Read the Prompts from Creative Every Day. I also have several*posts*with*prompts. And when in doubt, google!
6-Don't be afraid of the blank page.
Or the blank book. For the longest time I would buy new hardbound sketchbooks and it would take me years to use them, because I wanted to save them for something perfect and never ever mess up in them. Well let me tell you a secret? It's okay to mess up, it's okay to use that sketchbook for something random and un-perfect. That's why I really enjoy making my own books out of cereal boxes and mixed media paper, there's no pressure. But if you're still afraid, open up to that first page and just splatter paint until you're satisfied. There, now the book had been marked and marred and is ready for use without fear.
7-Create your own zen space to work in.
Let your art journal time be youtime, not only will you be more productive and be more honest on your page if you are alone and comfortable, it's a great way to relax and de-stress. So find your comfort place and work there. For me, I really love sitting at my computer desk or on the floor with a fresh cup of coffee, music playing on Pandora and surrounded by my paints. You might work better outside or in bed, where ever that comfort place is for you…find it and use it.
8- Keep trying.
It can take a while (years even) to get comfortable with your style, to realize what inspires you and what helps you in your art journal. I've been art journaling for almost 5 years now (off and on) and am just now getting comfortable in what I'm doing, with the way I work and the tools I work with. It might not click right away, you need to experiment and keep trying.
9- Give yourself a project or weekly schedule.
Especially when starting something new, it's always good to give yourself a project or specific goals. But start out small. Try doing a journal page a day for 30 days (or 15 if that seems too daunting!), try to do 1 journal a week for the next month (or two). Give yourself a theme to work with for a whole journal. Promise yourself you'll finish one book before starting another. I think I'm a goal-aholic but they really can help.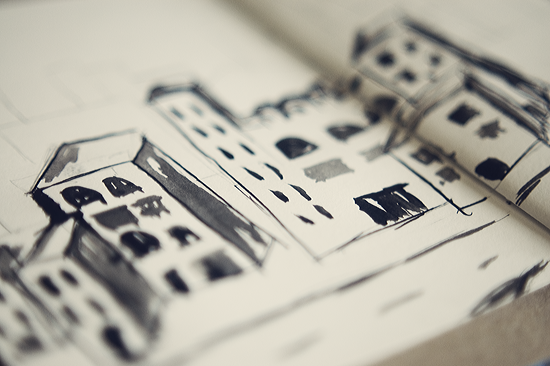 From my 21 Days In My Sketchbook Project: Day 6
10- Get Involved.
Art communities are fantastic and it's so great to be involved and active in the community. Not only are a lot of the prompts, projects and e-classes I've listed above going to help you connect with other art journalers, you can join flickr and search the groups for like minded journalers, also check out this great art journaling community. If you're on twitter, ask your followers if they art journal and start emailing with them about it, you can also search #artjournal and find more journalers!
11- Take a class.
I'll admit, I haven't yet taken an art journaling class but I did first learn to do art journals in high school art classes. I have heard fantastic things about some art journal classes and they can be a great way to start journaling if you aren't sure where to begin. Check out these e-classes: Classes Kara Made * Art Journal All Year * Photo Journals * 21 Secrets. There are a ton more art journal classes out there, these are just a handful of the best I've heard about.
12- Seek out the advice of experienced art journalers.
The art journaling community is all very friendly! Most art journalers love to share ideas, tips and tricks so don't be afraid to reach out.
13- Get rid of your inner critic
Because your art journal can become like a diary, and because you are experimenting with new techniques and mediums…it's so important to learn to let go of your inner critic. That little voice that is always telling you that you suck, that you can't do anything…yeah that one. Shove it away, push it down. Maybe create a page that's like a comic book and your super hero inner artist beats down the inner critic so you can work on the rest of the pages without him or her around. Whatever you need to do to release that part of you, try.
14- Look for inspiration and ideas but don't let it overwhelm you.
Sometimes, when I'm really stuck on what to do in my art journal, I'll look at the work of other art journalers as well as artists (painters, photographers, mixed media, illustration etc) to help get my creative muscles flowing. A prompt that says "try a new technique" is fantastic, but sometimes we need to brainstorm and see some techniques others are doing. But the most important thing to remember is to not get bogged down by thinking "I'm not good enough!" or "I could never create that!" As I said, art journals are unique and personal so don't let what others do influence you too the point where you don't want to work anymore.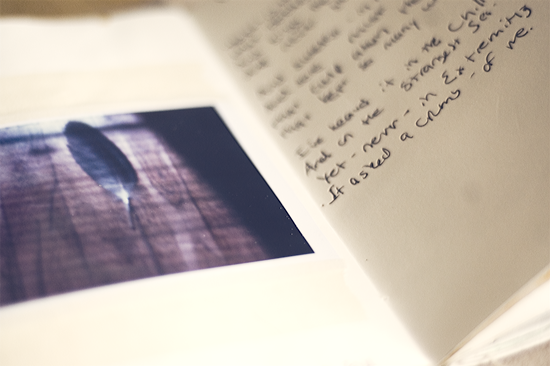 From my 21 Days In My Sketchbook Project: Day 14
15- Just do it.
So what are you waiting for? Get Journaling!
(If you have a request or suggestion for a Tips topic, please contact me here or on twitter.)