Seeing as how I'll be having a lot of guest posters next month while I'm away on Blog Maternity Leave, I thought I would do a 15 Tips posts geared towards the blog world and talk about being a better guest poster.
I'll admit I have only guest posted myself on a select few blogs so far, I have had a lot of guest posters here at Like a Bird. Through having so many, I've learned the things I appreciate from guest posters and things I know I'll try to do in the future when I guest post for others too. I hope you find these tips helpful when you're trying to guest for other bloggers!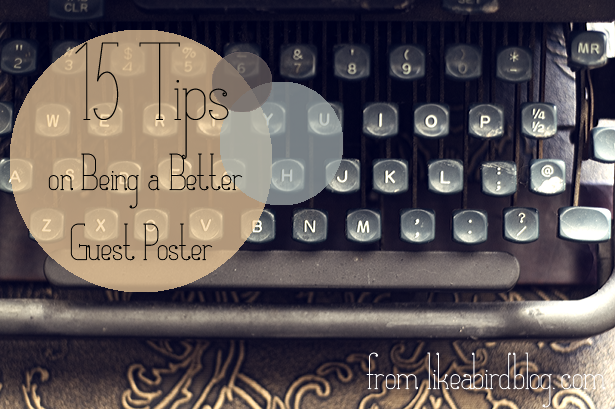 1- Come to the table with ideas.
Many times, bloggers are responding to a call for guest posters instead of just cold calling bloggers. Both options are great, but if you are responding to a call be sure you have ideas when you get in touch with that blogger. Your ideas don't have to be specific but come prepared with an idea or two. It can be more specific like 'tips on thrifting dresses' or more vague like 'jewelry'. If you are really unsure, check their blog to see if they have a guest post series with a specific topic and be sure to check past guest posts and regular posts for other ideas.
2- Respond in a timely manner.
When you email a blogger asking to guest post for them and they reply, be sure you email them back in a timely manner. I wouldn't recommend any longer than a week, but 3 or 4 days would be best.
3- Follow guest posting guidelines.
Most blogs will have guideline for their posts and a certain way to submit a post. Some will want a bio and picture of you, some will want a specific word length. Be sure to read the guest posting guidelines either on their site or ask for their guidelines when you email the blogger.
4- Write in html.
Don't give the blogger more work, they probably have enough to do with their own work. They don't want to have to format your post for you. I'm currently working on writing up some tips on writing a post in html and submitting it via email but if you don't know how to write a blog post in html, check out this style guide from zenhabits for a basic start.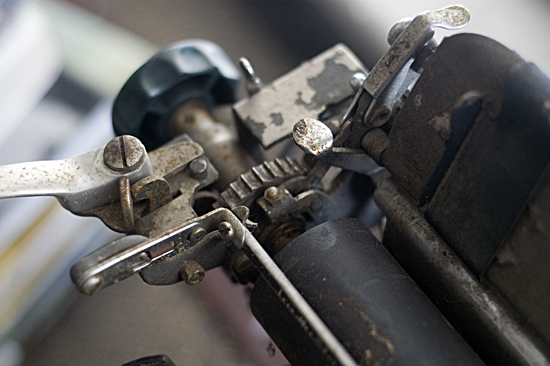 photograph ©Kendra Kantor
5- Communication
Keep in communication with the blogger. If you are respond to a call for guest posters and the host blogger emails you back with topics for you to write about and you aren't excited about any, email them back and tell them you aren't interested in posting at that time. Most bloggers, when sending out a call for posters, are actually in need of posters so again, don't leave the host blog hanging thinking they have you locked in for a space when you will never be writing it.
6- Use images and credit correctly.
Copyright is a very serious thing and images used without permission or used without giving proper credit can get you in a lot of trouble. If you plan to include pictures in your guest post (and you should), either use your own pictures or correctly source your images. Check out this post about crediting photos on frolic! if you don't know how to properly source and credit your images.
7- Don't half ass the post.
Don't write your 2nd best material. Take your time with your guest posts and write good content. Remember that you not only representing the host blog but also yourself and your personal blog and/or business. If you have a certain image or branding you try to maintain on your blog/twitter/business, keep that image across your guest posts and don't submit anything you wouldn't post on your own blog. Don't submit your post 1 day after talking to the blogger and getting the go-ahead, it will seem like you don't care. Take your time, edit your post and make sure all your formatting is correct.
8- Write unique content.
Write something new and different. Try not to repeat topics the blog you are writing for has had before and don't just copy and paste an old post of yours. The same as not half-assing your post, just because it's not on your blog doesn't mean it doesn't have to be unique and quality content. It does. Always.
9- Only query blogs that are similar to what you normally write about.
It's kind of silly to be querying a sports blog if all you write about is babies. Sometimes crossovers can work, so if you're a fashion blogger there may be a time to query sports blogs but for the most part, stick to blogs with similar themes and topics.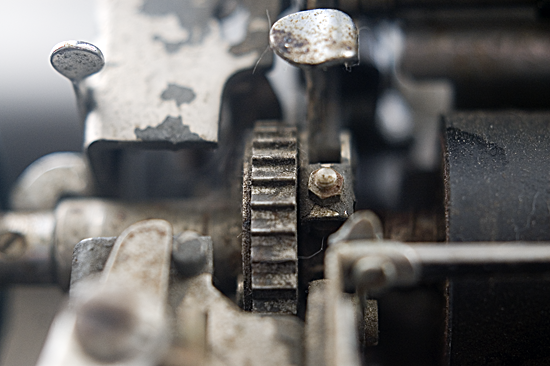 photograph ©Kendra Kantor
10- Read some of the posts on the blog you are guest posting for, before you offer to post with them.
Seems logical, if it's a blog you don't ready daily or often especially, to make sure the blog is similar to yours. But sometimes people forget to do this and it can really help you out when coming up with ideas, formatting and being personable/relating to the blogger themselves.
11- Get your post in by the deadline.
If you are answering a call for guest posters and not just cold calling with a guest post ready, then the blogger will probably give you a deadline. Meet your deadline. And if you can't, email the blogger as early as you can to ask if an extension of a day or two is okay. Don't leave them hanging.
12- Be sure to thank the blogger after the post is up.
Either via twitter, facebook or email. It never hurts to let them know that you would be willing to post again. For me, if I have a guest posting opportunity or a new series coming up, I would rather email and ask people I know that write well and have guested for me before than try to hunt down others.
13- Reply to comments
After you write your post and submit it to the host blogger, your job isn't over! Be sure to check the post the day it's posted (as well as several days-a week after) and reply to comments, view blogs from commenters and interact with your audience. You would do the same on your own blog, so be sure to do it on your guest posts too!
14- Promote your post. twitter, blog, facebook.
Again, you promote the posts on your own blog, so you should do it for a guest post on another blog as well.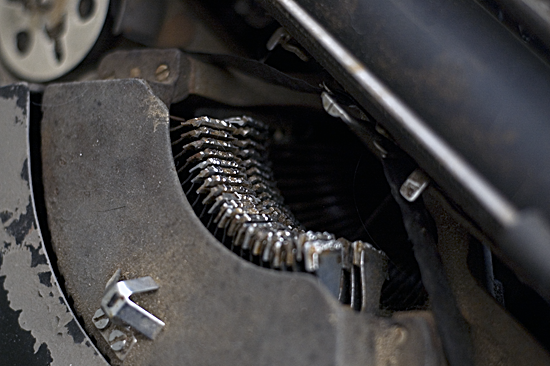 photograph ©Kendra Kantor
15- Be yourself but pay attention to the host blogs style.
You want to be yourself, sell yourself to a point because usually we're guest posting to generate readers to our own blogs, right? So you want to write in your own style but make sure you take the time to look at the host blogs style first. If they don't usually swear, it might be for a reason so don't include it in your post.
Good luck with your future guest posting opportunities and I hope these tips help get you more connections and spread your name around the blogosphere!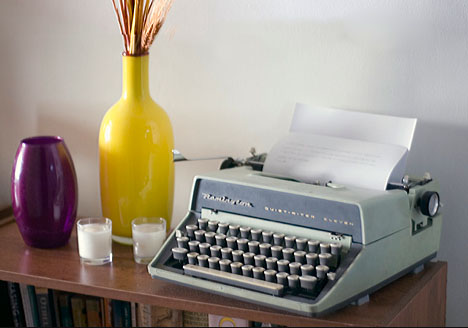 (If you have a request or suggestion for a Tips topic, please contact me here or on twitter.)