Personal Truths and Reflections is a monthly series by me. My goal is to learn more about who I am and what defines me, through this series I will talk about truths and lessons I have learned about myself through various things in my life.
I thought I would do something a little more lighthearted this month. I'll admit my perspective might be a bit skewed here. My fiance and I dated for over 5 years, long distance, before we finally moved in together and so, while most people are nervous at the thought of living with their significant other for the first time, I was mostly just excited to live in the same state let alone the same house with him!
On Living With a Boy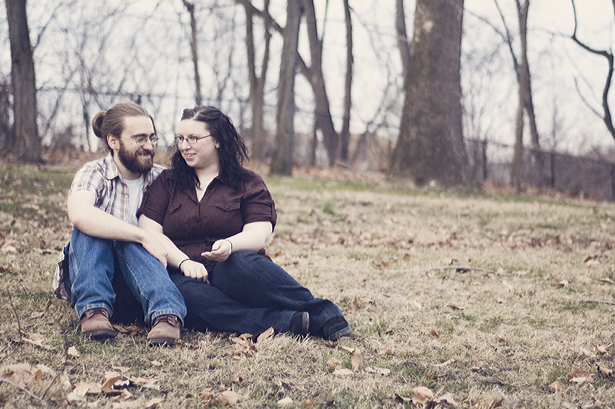 March 2011
-I thrive on having some one to bounce ideas off of daily.
I kind of already knew this about myself. My mom and I are really close and before I moved away for school, it was great to have someone creative to talk to about my ideas and projects. When I moved out of my parents house, I lived alone for a year and while I could call and text both Scott and my mom, it wasn't the same. It's also interesting and great for my creative self to have someone to bounce ideas off of who is creative in different ways. Scott isn't visually artistic but he is a writer and I love when he comes home everyday and we can brainstorm ideas for my blog, talk about design and I can show him the art I worked on that day.
-I'm a bad housewife.
Yup, it's true. Not only am I bad at it, I don't want to be a good housewife. I'm not the kind of girl who wants to be subservient to my husband and be the only one to cook and clean. Sure, I'll cook a nice dinner sometimes but more often than not cooking alone just makes me anxious so I don't do it. And cleaning is always easier with a second pair of hands. For the most part, we do all the work equally (although, not really since I've been pregnant because both cooking and cleaning have been really hard on me). And ya know? I don't think there's anything wrong with that. I don't think it's a bad thing that I don't want to be a perfect housewife and that I would rather make dinner together every night and be silly together while the water boils.
-I like breakfast in bed.
What girl doesn't though really? Scott and I got in the habit of him bringing us cereal in bed almost every morning. On special days he would make us pancakes or go get coffee and a bagel but I have to say it's such a great start to the day. We would eat breakfast and then spend a while talking and cuddling before he had to get up and ready for work. I love that bonding time and I hope we can continue it after the baby is born.
Is it odd that I found this post a little harder than some of my others for this series so far? Sure, there are a lot of things to learn about boys from living with a boy, but it was hard to figure out what I've learned about myself. This was still a fun post to write and I'm glad I picked something a little more lighthearted to focus on right now.

————————————————————————-
Check out the past posts in this series to follow me on my journey: Personal Truths and Reflections.
Don't forget to check out the guest post series companion to my series, called "Defining Me:Moments and Events that Shaped Who I Am." and contact me if you are interesting in contributing.