A special Sunday post because today is Earth Day!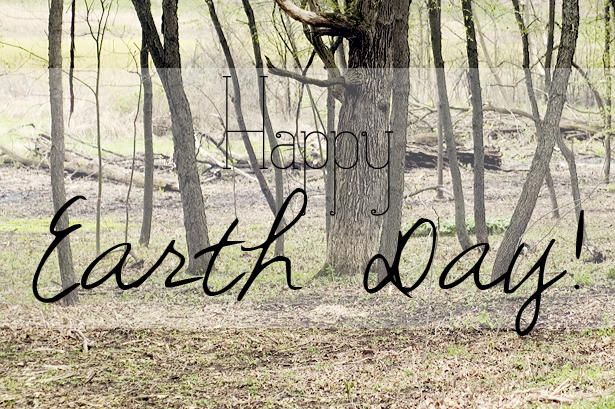 I'm not the most "green" person around but I definitely care and try, in my own ways, to be green, natural and nice to the earth.
A few ways I try to be green:
-Cloth diapers! And wipes! So excited to start using both once baby is here!
-Natural cleaning products.
-Recycle. Probably one of the simplest ways to be "green" but I see so many people who are not doing it.
-Saving energy. We try to use power strips/surge protectors for most of our electronics so when we aren't using them, we can turn it off and not waste energy.
-High Efficiency Washer + always use cold water setting
-Re-usable water bottles
Are you looking for something to do to celebrate Earth Day? Check out these Events Around the Nation, Pledge an Act of Green, Donate, try these 10 Easy Ways to be Green or read these 40 Tips to Go Green at Home.
Looking for something super simple to do today? Turn off the lights, unplug unnecessary electronics in your home and go for a walk or a picnic in the sun.
Enjoy the day!