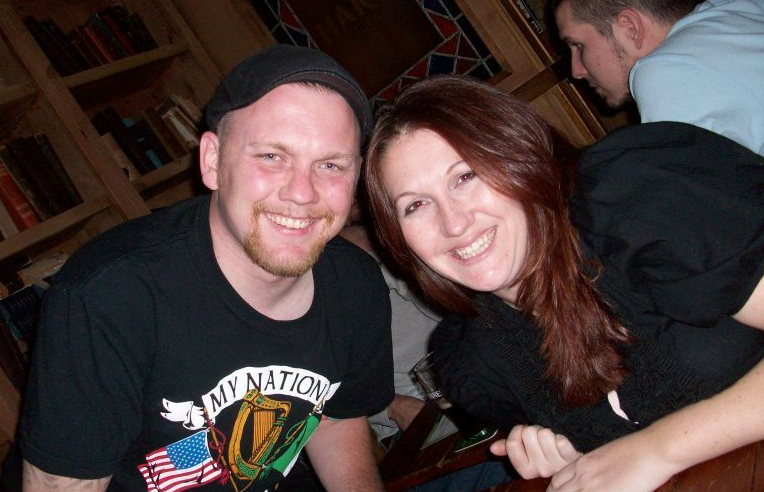 Hi everyone!  I'm Julie from
White Lights on Wednesday
.
I really like to cook and bake. I love to read when I can find the time. I live for music. I am obsessed with freshly cleaned sheets, they're amazing! I like wine and whiskey, not together though…ewww. And I LOVE Love love to eat cookies.
Now we can be friends.  :)
————————————————————————-
When Kendra asked for bloggers to help her keep things going while she went on bloggy maternity leave I jumped at the chance.  I didn't know what I would do for my post, but Kendra showed me around and helped me find a place in her world.  
Today I'm sharing with you my RED books.  These books are a series of journals I've kept since I was 18.  They are my guilty pleasure and I'm incredibly protective over them.  They hold poems, drawings, collages, random quotes, words, and all kinds of things that inspire me and remind me that I can be wildly creative.  Even though I have only let like four people ever look at my books. art journaling seemed liked the right thing to share here…so I'm letting you all in.
I had a month during which I tried drawing.
I was envious of my friend's painting ability and thought, "I could do that."
Not so much, but this is my favorite sketch.
It may be un-published, but I'm in there.
I can't explain what it is to have someone you adore describe you in their own words.
How much do I love The Crow.
This is an amazing quote.  And I got to try some different lettering.
This picture is odd, but it makes me happy.
It's one of many random drawings that don't really make any sense.
These pages are ridiculous.  But oh so very cool.
They remind me of a crazier time in my life.
This is the cover to the one binder in the collection.
It holds letters from one my favorite people ever, and very old poems of mine.
It's all the things that were written before I started scribbling in bound books.
This is all just a small, obscure taste of the things laying between the RED books pages.  But I hope you enjoyed a little peek into my sanity.  
Thank you for having me Kendra.  I hope you are doing well!
————————————————————————-
A note from Kendra:
Julie, thank you so much for sharing these peaks into your journals! I LOVE that you use art journaling as such a random, documentary place to keep memories, notes and doodles. It shows once again that you can do anything in an art journal, it doesn't always have to be fancy.