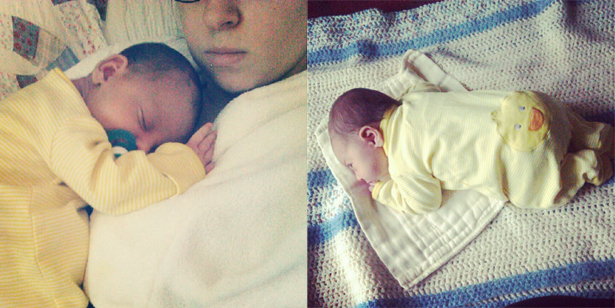 It's my first Mother's Day ever!
I was planning to come here and write about being a mother, how much I love it and how great it is.
But, my biggest blog rule is to be honest and true to myself.
So while I'm not ready to go in depth and share lots of details yet…I've talked in depth about my depression on here. Well, it's not  any better. On top of severe clinical depression, an anxiety disorder with almost daily panic attacks, I'm now dealing with postpartum depression as well as the stress of normal life. I'm pretty bogged down in so many emotions lately I haven't had proper time to process being a mother.
I love my newborn son, I'm so happy he's finally in this world. I love watching him sleep and to see how happy he is when his Daddy is holding him or singing to him, but I'm not ready for myself to talk about my emotions on being a mother beyond that just yet.
So for today, I'm going to just go hang out with my two guys and try to enjoy the day.