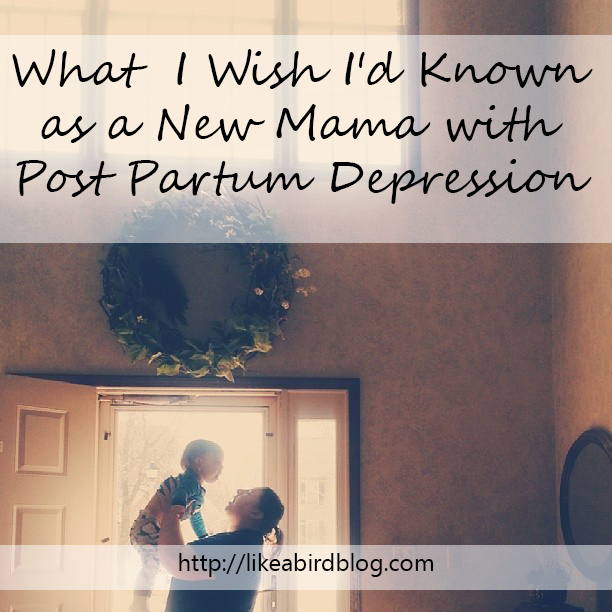 It's okay.
It's hard.
It's tiring.
That sounds so simple but sometimes simple is all you need. I remember struggling and doubting and crying and wishing for someone to understand what I was going through.
It's okay to feel alone, but remember that you aren't.
It's okay to feel this way, but remember it will pass.
It's okay to get professional help. It's okay to open up to your doctor, midwife or therapist if you are feeling bad.

It's okay to have doubts and feel like a bad mama (you're not).
It's okay if you don't bond right away.
It's okay to fight with your partner (you will, a lot).
It's okay to cry (you'll do this even more).
It's okay to give yourself a damn break and let things slide. For a long time. For like a year.
It's okay to need a break. It's okay to WANT a break.
It's okay to worry. But you don't need to all the time.
It's okay to let others soothe your child.
It's okay to not do everything yourself.
It's okay if you don't have all the best, newest, most awesome and expensive toys and clothes and gadgets. Really all your baby needs is some diapers, some clothes and your boobs. Oh and love. Lots of love.
It's okay to be MORE than a mama. You NEED to be more than a mama.
It's okay to spend a night away if you need or want to.
It's okay to let your child learn to play independently.
It's okay to be any kind of parent you want to be, ignore everyone else and do what works for you and your family.
Mama hood is hard people. Go easy on yourself and remember: It's all going to be okay.


Ready to find out more on being a new mama?
Click here to check out The New Mama Welcome Pack, today!

Being a first-time mama is an amazing experience. The New Mama Welcome Pack blog hop is a celebration of this life changing event! Follow the links to discover more unmissable advice, stories and essential tips. And if you're a new mama who wants to rock motherhood without guilt, overwhelm or losing yourself, check out the New Mama Welcome Pack here.
New Mama Welcome Pack / Lotte Lane / Dreaming Aloud / Birthing in Conscious Choice / Natalie Garay / Knecht Ruprecht / Lise Meijer / Naomi Goodlet / A Lifestyle By Design / Story of Mum / Like a Bird / Holistic Mama / Birth Geek / Joyful Parenting / Stroller Packing / My Healthy Beginning / Mums and More / Kate Beddow – Growing Spirits / Ellen Nightingale / Stacie Whitney / Maternity Leavers / Photography for Busy Parents / Close Enough To Kiss / Atelier Susana Tavares / Offbeat Family / Katie m. Berggren ~ Painting Motherhood / Winship Wellness Blog / Liberate From Weight / Jessica Cary / Raising Playful Tots / Peaceful Mothering / Play Activities / Lauren Nenna / The Adventure Mama / Be Wise Be Healthy / Doula in Your Pocket / Making Mom Strong / Adrienn Csoknyay / Joyful Parents / Simple Solutions for Photos / Lynne Newman / Mumpreneur Mentor / A Walk in the Clouds / Parenting on the Fence / MiaMily
All links in this post to The New Mama Welcome Pack are affiliate links. That means, when you purchase The New Mama Welcome Pack, you're helping support Like a Bird! I feel so incredbily passionate about this project and hope you will purchase it to help you as a new mama.