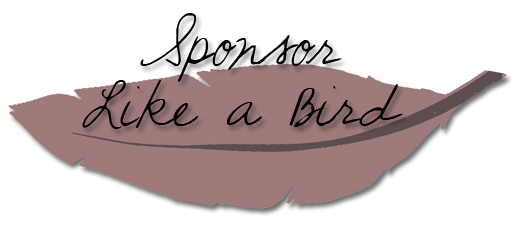 I'm so excited to start offering affordable advertising for all kinds of online personalities and sites here on Like a Bird. I love to promote the handmade community, small businesses, artists, bloggers, e-course etc! My blog traffic is steadily growing on my little blog and I have at least doubled daily views since this time last year!
If you are interested sponsoring the blog, or have any other questions, please feel free to contact me using this form HERE or email me kendra[at]likeabirdblog.com !
*Need help creating an ad? I can help! For an additional $5 I will design your ad for you, be sure to mention it when you contact me.