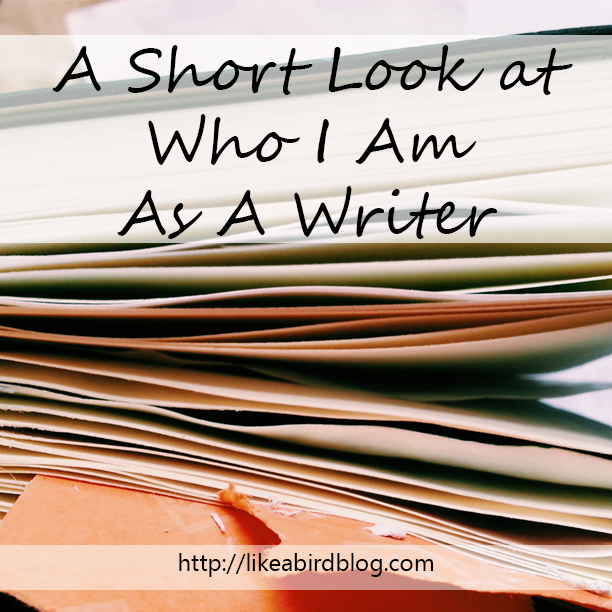 I'm not usually one for blog meme kind of things but this is one that I wanted to share today because writing has been on my brain lately. With my new book coming out soon, I would love to share with you more about who I am as a writer. It's been a long time since I've talked about being a writer or writing prose/poetry on here because my business took a new direction. And now, my writing fits in there as well and I think that's lovely.
I was tagged by Anne Aleckson to be a part of this massive "blog tour" about writing.
What am I working on at the moment?
Getting "Dear Self" launched! It's been a more intense journey than I expected it to be and, I am so grateful for the support and opportunities that have arisen.
I am always working on crafting new content for my blog and for my offerings but in terms of books, I'm holding off on actually writing right now. I have a second book (essays and poems) that I hope to release this Fall/Winter but have told myself I will not start officially working on it until July.
Being a writer and being published has been one of my biggest dreams for as long as I can remember. Wish me luck on this adventure!
How does my work differ from others of its genre?
My book is officially a poetry book but the artwork is just as important, if not more, than the words. I know I've seen a lot of "blackout poetry" lately but haven't seen too much that is similar in combining words and images like my book does. I was talking with my parents about the book about a week ago and telling them that I'll be releasing a second one sometime this year and they were both sad to hear it wouldn't have more artwork!
At the moment, I'm planning my next book to be just text, and my parents agreed that the images in "Dear Self" are powerful and really make the book what it is. I agree and I'm sure you'll see similar works in the future but I need something that isn't so hard to format for my next project!
Why do I write what I do?
As I was formatting my book, I started to think about my poetry journey. In high school, I wrote a lot of poetry, more than prose I think. And most of the works I created were what I call "prose poetry", most told a story, had a character. They were steeped in emotions, true but I very specifically try not to write personal poems, I tried not to be angst-y or cliched in my words. And now? I think there are 2 out of the 30 poems in "Dear Self" that are more prose poetry. For the most part, I write very free verse, they lean very heavily on my own emotions and experiences.
When I write poetry now, I write for myself and to myself. But I also write for the lost souls out there who feel alone. I wrote for the teenagers who feel like no one understands. I write for the girls who are fading into the background and just need another soul, another person to reach out to and look at them and say, "I get it."
How does my writing process work?
This greatly depends on what I'm writing, which I guess is probably true for a lot of writers and artists.
I'll stick to talking about "Dear Self" for today. In November of 2013, I decided I needed an art practice. I've been really good about carving out me time, mostly time to work away from my son. But I haven't been good about self care and I haven't dedicated myself to a consistent art practice. I wrote more here about what I've learned from doing daily(ish) art. But in terms of how I write…most days, I have some sort of idea of what I want to write about or what direction I want to take my page.
My writing, specifically writing in my art journal, is a meditation for me, it's a release and a therapy. I use the page to re-assure myself, to remind myself, to release myself. So if I'm having negative thoughts or I'm feeling more anxious than normal, I bring that emotion to the page. I pick the images and paint colors based on my mood. I most like to work in journals that are sized 5×7 with mixed media paper. As I do the art in my book, I keep an extra notebook near by and if any specific thoughts, words or poems feel like coming out, I'll write them down. I create my page first and then add the words and poems. I very rarely edit these sorts of poems (different story for other kinds of writing), and I'm okay with that.
My poems and art pages are raw, I bleed my feelings and self on to the pages. Sometimes, I create slow and stay at my art table longer than I should. Sometimes, I don't know the words to say. Other times, I'm in such a flurry of activity, I don't notice the ink stains on my hand and the cold coffee that awaits when I'm done.

Click to Share in the Comments: Are you a writer? What does your writing process look like?
Part of this lovely blog tour is that I now get to "tag" two writers who get to take part next! I found these women in some groups I'm a part of lately and I hope you check out their books and blogs as well!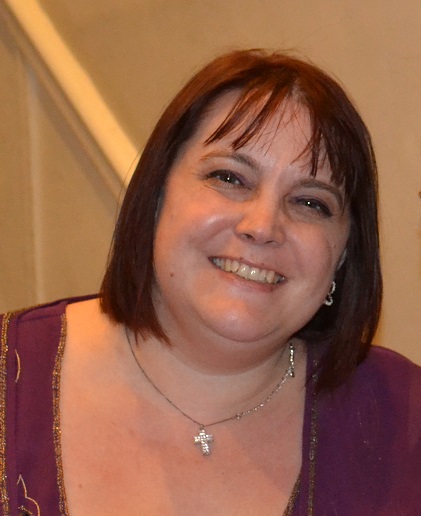 Sarah Clark is a plus-sized empath with fashionista tendencies and a freelance writing business. She writes about anything positive and plus-sized on her blog, and has written two books with a similar theme. Her first self-published book was the autobiographical 'Gorgeously Full Fat' which charted her journey through a life of diets and body hatred, and finally to acceptance.
Her most recent book is 'Viva Voluptuous' – a novel with curvy heroines which explores the subjects of body confidence, female friendship and the media in a funny, feel good way.
Sarah's blog is in the process of being updated so watch this space for other projects, videos and more coming soon. Find her blog here.
ps- keep scrolling for more about my new book, "Dear Self" as well as to see the next writers in the blog tour!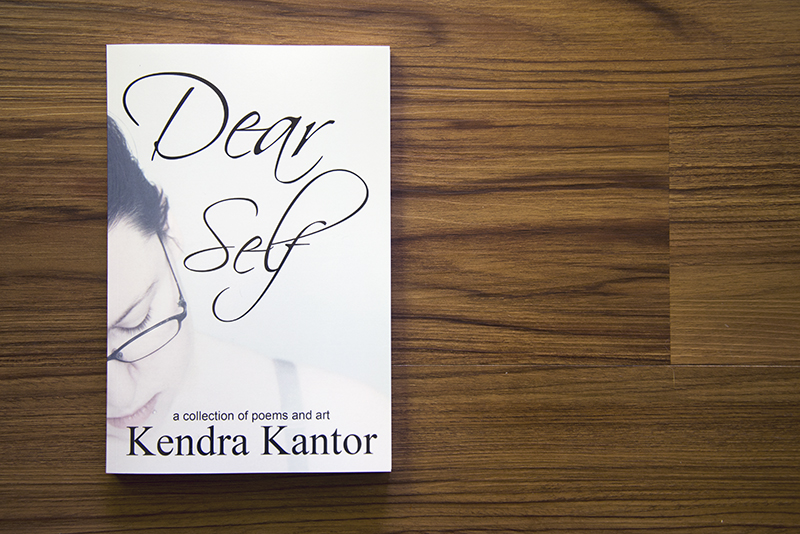 My new book is, "Dear Self: A Collection of Poems and Art".
This collection of 30 poems and illustrations is a culmination of years of work and I am proud to be sharing it now. In November of 2013, I began work in a journal, creating poems, notes and words of wisdom written to myself. For the first time in years, or probably ever, I was making art and writing just for myself. I was creating with no intention of sharing my work everyday. I wasn't creating for the praise of anyone but myself. It felt good and I was filled with freedom.
Once I decided to create a book out of my work, I went back through my older journals and realized that I had been doing these "Dear Self" type poems and notes for years without knowing it. It's kind of funny how that works sometimes, isn't it?
The official release date of Dear Self is June 10th but it is now availble for signed pre-orders here.