Afternoon all!
I've been having real troubles sleeping lately. I have RLS and it's been really really bad the last week or two. And so I don't get to sleep until between 3am-5am and then end up sleeping until about 1pm! It kind of sucks. So that's why some of my posts have been a little bit later posting this week and why I have 3 really random photos to post today too.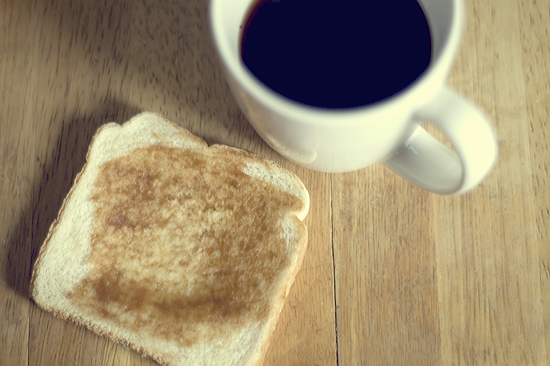 Breakfast. Coffee, and toast with Apple Butter. I love apple butter. But I prefer a more…pure one. We picked this up at the store and it's the third kind of apple butter I've had. The other two I've had were from farms and sooo much yummier! I think I'm going to try to make my own, that sounds fun. Have you ever had apple butter?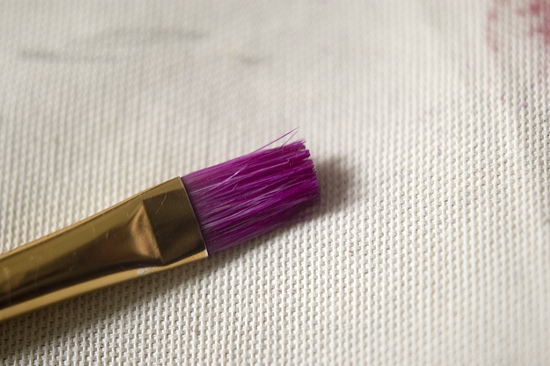 This is the paintbrush I used when painting on my new planner. I took some pictures of it because I think that's a really pretty color!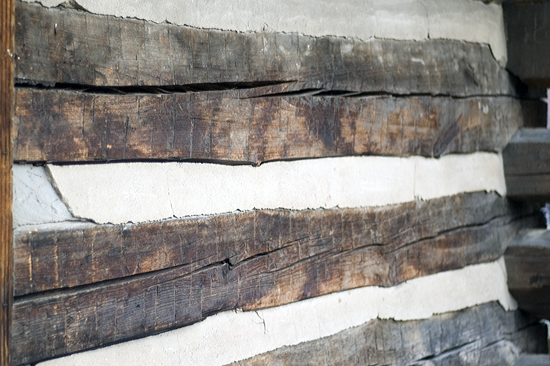 And a wall. I think the building this was, was an old school building. It was really tiny but the wood was so interesting.
Later today there will be another post going up and you should stop back, it's going to be super exciting! I'll be revealing what the secret project I've been working on is! Yay!
♥Have a lovely weekend!