12 Questions is a bi-weekly series on Like a Bird. I will post a deep, soulful question that I hope will encourage introspective, reflection and new understanding of self. I invite and encourage all of my readers to think on the questions and answer them as best as the can, write them in a journal, share in the comments or write a full blog post(just be sure to link back here). I wish you all luck on this journey.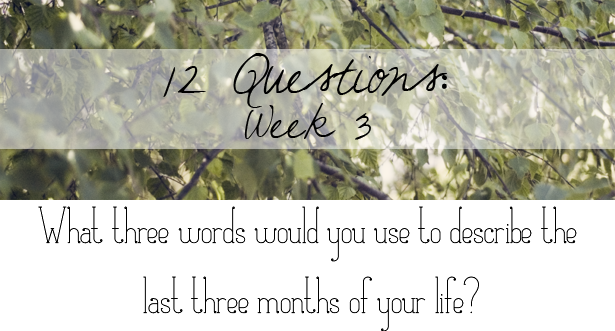 If you feel the need to explain your choices, do so or not. Tell us why you picked your 3 words or just let them sit and be.

My words:
challenging. changing. loving.