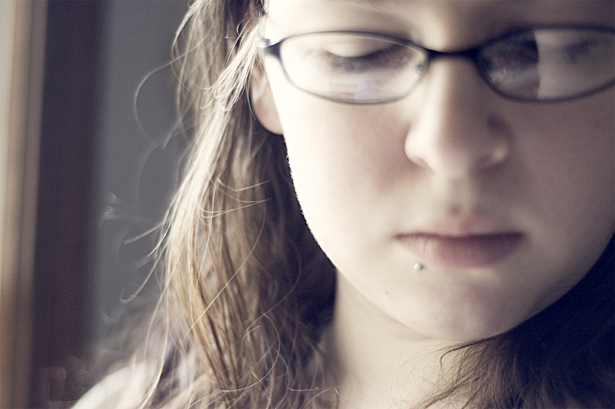 It's been over a month since I posted my first Journey to Recovery post. I had meant to write sooner but just haven't had the energy or anything new to talk about.
I don't know exactly if my mood is worse than it was a month ago, but it's certainly not better. Life/the universe still hasn't given us any breaks on the job front and so things are pretty rough around here. After my last post, I got my midwife to up my dosage of Zoloft to 50mg. I've been on Zoloft for about a month and a half now with no improvement. I picked Zoloft because it's the safest for breastfeeding. There are a few others that are okay but Zoloft is the safest from what I've researched. I'm not sure if there's a dosage limit for the safety or not but it's something I'll need to figure out.
On Tuesday of this week I saw a new therapist. It's been almost 2 years since I saw a therapist last and over 8 years since I went the first time (when I was 13). I think the most important part about counseling/therapy is the connection, the relationship and the chemistry you have with the therapist. I've had 3 (now 4) in the past and they were all completely different yet none were helpful. The most helpful was my last one, he was a therapist at my college and so he had dealt with other creatives before and it was my first experience with a male therapist. I saw him for about 2 months while I was trying to work through if and why I wanted to leave school. He was very helpful with my decision.
It's only been one appointment so it may be too early to judge but so far I like my new therapist. She's willing to ask questions, prompt me and listened well. I'll be seeing her weekly for now and I'll also be calling a psychiatrist to work on getting my medication worked out better as well.
I wish I could come on here right now and say things are better and looking brighter. Despite the many talks Scott and I have had about what to do, where to go from here and the few positive steps we're taking…things haven't improved for my mental health yet. But here's hoping.
I'll try to write these posts once a month but I've also been using the hashtag #JourneyToRecover both on twitter (@likeabirdstudio) and instagram (likeabirdstudios) a few times a week, feel free to follow along and use the hashtag yourself.