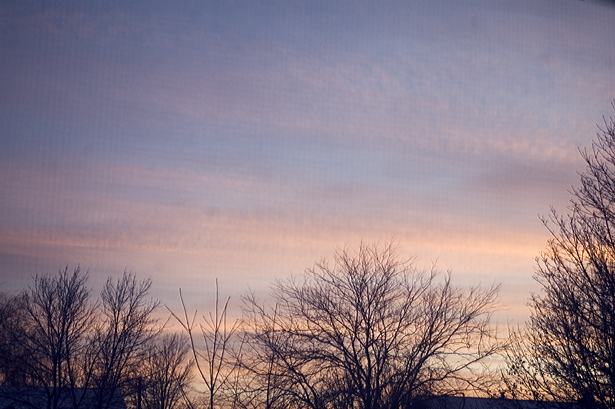 I wasn't going to pick a word for 2013. Last year my word was 'peace' and no, I don't feel like I can to know peace in my life or self during 2012 as much as I would have liked to.
And so, I was't going to sit and think on something to focus on for the coming year because it sounded daunting, and scary and just…not right.
And then, on Yule, my fiance and I were doing a few tarot spreads for the coming year and on instinct, I asked the cards to show me a word to focus on. I drew the 10 of Wands, my little book that accompanies my deck said, "Roots. Emotions that call us, go where the heart calls."
Yes.
So yes.
The moment I saw those words, it clicked.
Roots.
There so much fueling how right this feels and for the moment, some of it seems to personal to discuss (how odd, really). But I've been learning a few things recently and here they are.
-I need to focus more on what is right for me and for my family, not for anyone else. That may seem obvious but…it's just not. It started a few weeks ago, we were getting the house ready for the holidays and I kept hiding in our bedroom because I couldn't handle the stress. I told my fiance, "I need to not push myself, I need to take care of myself." And then…then I read an amazing post "The radically alive holiday: "on your own terms" edition" from Kate at Your Courageous Life.
Oh boy is she so so right. Yes, I said and shared it with my fiance. Who agreed wholeheartedly that I need to focus on what's right for me. On Christmas Day, my family usually goes to see a movie (like a lot of the world I think!) but I just…couldn't the anxiety of it was too much, I haven't been to a movie since Jeffrey was born. And while he is weaned (another long long story for another day), I couldn't leave him or the house that day.
My sister begged, said it was silly and scoffed off my anxiety telling me I wouldn't have an anxiety attack. It hurt. Her lack of support made me feel slightly guilty that I couldn't go, but it also made me need to stay even more. And I did. And it was the right decision.
-More than anything, Roots, is about building our foundation as a family. The three of us. Before Jeffrey was born, there was no way I could imagine never being with my siblings and parents for the holidays. I couldn't think we would ever have our own home and want to do most of our celebrating just us.
But I was wrong.
Their energy isn't right for us, it's great in small bursts. But we need to start the traditions and lying the roots and foundations that will grow and support our family of three this year. We need to live in the energy and space that is right for us.
-The images on my tarot cards depicted a turtle with plants growing from it's back. To me, that spoke that yes our roots are growing but we are still moving. This isn't our place to settle yet, but we need to start and let them slowly go forward.
I did my tarot reading at Yule and as the next week went by, another word began to emerge. Something just as important and meaningful to my life.
Health.
2013 needs needs NEEDS to be the year my fiance and I focus on our health. If my anxiety isn't holding me in it's clutches, then I'm dizzy or my shoulder hurts and either way, I sit crying while I can't pick up my son or get on the floor and play with him.
No more.
I need to: start seeing my therapist again, get on better antidepressants, take vitamins, eat healthy, see a chiropractor, go to the dentist, go to the eye doctor, exercise. Be proactive for my health. It's not about loosing weight for me, not at all. It's about my mental and physical health for myself and for my son.
Some of these things are still in the works. The hardest part is actually doing it, just like anything. But the first step, is getting a new medication and then seeing a chiropractor. We need to take it one step at a time, but focus on health and wellness and life instead of idleness.
Editors Note: I wrote this post on January 1st and since then I've: joined weight watchers (still learning about it, haven't officially started tracking yet), saw my primary doctor, who switched me from paxil to cymbalta, went to see the chiropractor for the first time (got a small adjustment and we made an action plan moving forward) Made an appointment to see my therapist again (since about October!) for this week. Oh and in November we joined a gym (ignore the fact that we haven't gone yet). So making progress already.
What are you focusing on in 2013?